Operating a business comes with many risks and exposures. Regardless of your company's size or the sector in which it operates, you must be diligent about assessing these potential pitfalls. Bearing liability for another party's losses can devastate your current finances and future aspirations without adequate insurance.
Fortunately, the experts at Gaudette Insurance Agency are here to help. Founded in 1926, our agency has spent nearly a century helping businesses in Whitinsville, Grafton, Southborough, Westborough, Shrewsbury and the surrounding areas understand and address their insurance needs.
What Is General Liability Insurance?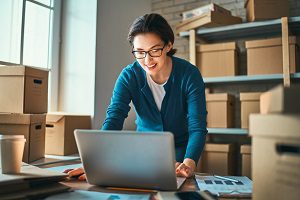 As its name may suggest, general liability insurance provides a diverse and broad array of protections. This coverage, also known as business liability and commercial general liability insurance, may be one of the most valuable investments your business can make.
Who Needs General Liability Insurance?
General liability insurance is a crucial type of coverage for businesses of all types and sizes. A suitable policy will provide financial security in the aftermath of many potential incidents that could arise from essential daily functions, such as the following:
Hosting clients, guests or members of the public on your premises
Providing services off-site
Handling, storing, transporting or otherwise taking responsibility for others' property
Marketing, advertising and using social media
What Does General Liability Insurance Cover?
In most cases, an adequate general liability insurance policy can provide financial assistance for many common risks of running a business, such as the following:
Bodily injury—If a third party, such as a client, partner, vendor or guest is injured as a result of your products, services or operations, this coverage can help pay for medical care, lost income and legal expenses if the injured party decides to sue.
Property damage—If your business is responsible for someone else's damaged property, this coverage provides financial assistance for repairs or replacement costs.
Personal and advertising injury—This coverage can insulate your company from losses arising from personal and advertising injuries, such as the following:

Slander
Libel
Copyright infringement
False advertising
How Much Does General Liability Insurance Cost?
When quoting a price for general liability insurance, providers must consider many aspects of your business, such as the following:
Nature of business operations
Location
Number of customers
Annual sales and revenues generated
Claims history
Get the Right Coverage
As a business, losses to your property and assets can be problematic, but liability for others' damages may prove catastrophic. The various expenses resulting from such an incident can quickly accrue to a massive sum that may derail your company's operations and jeopardize its future.
The agents at Gaudette Insurance Agency are prepared to make sure that doesn't happen. Contact us today to begin understanding your coverage needs and acquiring suitable protection.
This blog is intended for informational and educational use only. It is not exhaustive and should not be construed as legal advice. Please contact your insurance professional for further information.