Life insurance can help ease your worries if you're concerned about the financial livelihood of your loved ones after you die. Whole life and term life are both types of life insurance coverage that can be beneficial; the kind of insurance you choose is a personal decision and depends on your needs.
What Is Term Life Insurance?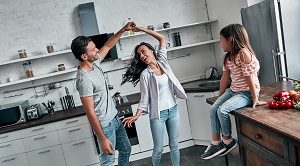 Term life insurance provides coverage for a set number of years, such as 15 or 30 years. You're insured if you continue to pay your premium or until the term ends. You may stop paying your premium if you no longer need protection.
If you get a term policy to protect your family, you should consider whether your family's need for life insurance may change before the term expires. For most people, that means the kids are grown up and on their own, the house is paid off and some money can serve as a safety net for the surviving spouse.
What Is Whole Life Insurance?
Whole life insurance goes on for the remainder of your life once you've enrolled. Your policy won't expire unless you stop paying it. This type of plan offers a cash value investment opportunity too, and the cash value component can provide a source of income. Your policy's cash value can be money you borrow against in a loan or withdrawal, or you may use it to pay your premium or even surrender it for cash to supplement your retirement.
The Gaudette Insurance Agency can help you determine the type of life insurance that may best meet your financial needs.
What Are Additional Types of Life Insurance?
Additional types of life insurance may be appropriate for your situation, and we can help you explore what best meets your needs. Some of these options include:
Final expense insurance
Group life insurance
Individual life insurance
Key person insurance
Long-term care insurance
Mortgage protection insurance
Second-to-die policy
Universal life insurance
How Much Life Insurance Do I Need?
Life insurance and how much you choose to have is a personal decision. Some people value their life insurance with the value of their debts, such as mortgages or car payments. If you die while these debts are outstanding, your beneficiary may use the money to settle these expenses. Other people choose to correlate their benefits to their income and leave a certain number of years' worth of their paycheck to their beneficiaries. The decision is entirely yours.
Your decision to buy a whole or term policy should be guided by your specific situation and what matters to you. Some factors that may be part of your decision include:
Your age.
Your health.
Your family's financial needs.
The ages of your children and any college plans.
Any long-term health expenses and severe illnesses.
Your mortgage and other debts.
Your retirement plans.
Your planned funeral expenses.
Contact Us Today
Life insurance policies vary from person to person, and so do the costs of policy premiums. We can help you with the financial protection you want for your loved ones. Contact the Gaudette Insurance agency to learn more.
This blog is intended for informational and educational use only. It is not exhaustive and should not be construed as legal advice. Please contact your insurance professional for further information.