There are numerous reasons why you may choose to procure a life insurance policy. Protecting loved ones from financial hardship is often one of the biggest motivators. Read on to learn who life insurance can cover and what you need to name someone a beneficiary.
Contact Gaudette Insurance Agency for more information on our coverage solutions and to speak to a life insurance agent today.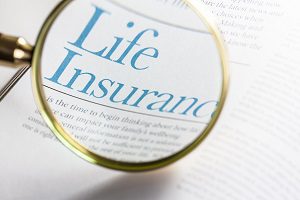 What Is Life Insurance?
A life insurance policy can protect your loved ones from financial hardship when you die. It is an agreement between you and your insurer that legally binds them to pay a lump sum, known as a death benefit, to your beneficiaries after you pass.
Although individual policies may vary, life insurance generally includes the following benefits:
Final expenses can pay for funeral costs, burial fees and administration costs.
Estate taxes can cover taxes associated with the transfer of your estate.
Lost income can provide financial support to beneficiaries who depend on your salary.
Your life insurance policy may also include inheritance creation, enabling you to pass on your assets to your chosen beneficiaries.
Call Gaudette Insurance Agency to learn more.
Who Does Life Insurance Cover?
Generally, you can choose a single beneficiary or multiple beneficiaries for your life insurance policy, with relatively few restrictions. Keep in mind, however, that if one of your beneficiaries is a minor (e.g., your child) you will likely need to designate a trust or legal guardian as a beneficiary to provide them with the death benefit.
Here are some common examples of chosen beneficiaries:
A spouse or child
A friend or relative
A charity, business or trust
In certain states, known as common property or community property states, you need your spouse's permission to designate somebody else as a beneficiary in your life insurance policy. As of December 5, 2022, there were nine of these states, including:
Arizona
California
Idaho
Louisiana
Nevada
New Mexico
Texas
Washington
Wisconsin
What Do I Need to Name Someone as a Beneficiary?
To avoid disputes, it's essential to be specific when naming your chosen beneficiaries. When naming a person as a beneficiary, you will likely be asked to supply the following information:
Full name
Date of birth
Address
Phone number
Social security number

Getting Life Insurance
With the right life insurance policy, you can continue to support your loved ones even after your passing. Contact Gaudette Insurance Agency to speak to a life insurance agent today.

This blog is intended for informational and educational use only. It is not exhaustive and should not be construed as legal advice. Please contact your insurance professional for further information.