Small businesses need insurance to help protect them from the economic effects of lawsuits, accidents and unexpected events. The business insurance policies you choose depend on your industry, the size of your business and the specific risks you face.
Contact Gaudette Insurance Agency in Whitinsville, Massachusetts, today to learn more about your options and get a quote for business insurance.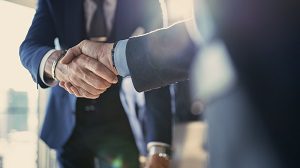 What Is Business Insurance?
Business insurance is several policies tailored to meet your company's insurance needs. After a covered event, such as a lawsuit or accident, your business insurance helps pay for your company's legal liability. It may also help cover the costs of repairing or replacing your property after an accident or damage-causing disaster such as a storm or fire.
What Are My Options for Business Insurance?
No two businesses have identical insurance needs, so it's crucial to talk with an agent about tailoring your small business insurance to cover potential risks.
Depending on your company's needs, your agent may recommend any of the following small business policies and endorsements:
General liability insurance helps pay claims resulting from property damage or bodily injury to a third party.
Product liability insurance helps pay claims if a product you produced causes harm to a third party.
Business interruption insurance helps pay for your company's everyday expenses if you must temporarily relocate to allow for repairs after a covered event such as a windstorm.
Commercial property insurance helps protect your rented or owned building and equipment.
Workers' compensation insurance helps pay for medical care and wage replacement if one of your employees is injured or becomes ill in a work-related incident. This is required coverage in Massachusetts.
Commercial auto insurance helps cover your company's liability if you or an employee cause an accident while driving a company vehicle. Depending on your chosen coverage, it may also cover damage to your company's car.
Data breach insurance, also called cyber liability insurance, helps your business respond if a breach causes your customers' personal information to be stolen or lost.
Commercial umbrella insurance kicks in when a claim exceeds the limits of your other liability policies.
Employment practices liability insurance helps protect your organization from employment-related claims, including wrongful termination, discrimination and sexual harassment.
Depending on your insurer's requirements, your business may be eligible to purchase a business owners policy (BOP), which combines several policies and provides a discount. BOPs typically include three core coverages: business income insurance, commercial property insurance and general liability insurance. Your agent can help determine if a BOP is right for your small business.
Get Small Business Insurance Today
Contact Gaudette Insurance Agency today to get the small business insurance your company needs.
This blog is intended for informational and educational use only. It is not exhaustive and should not be construed as legal advice. Please contact your insurance professional for further information.