A commercial property insurance policy protects your business from damage to its physical structure and other assets (e.g, equipment) when unforeseen incidents occur. It can prevent your business from costly out-of-pocket expenses associated with lost, stolen or damaged property.
What Is Commercial Property Insurance?
Commercial property insurance protects business owners from the risks associated with owning or renting physical property. When accidents or unforeseen damages occur to your business, a commercial property insurance policy can cover the costs of repairs to get your business up and running again quickly.
In general, a commercial property insurance policy will protect against the following: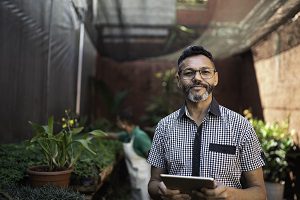 Building or structural damage occurring to the physical property that your business owns or relies upon
Equipment damage, including lost, stolen or damaged tools and equipment
Inventory damage resulting from fire, theft or other loss causes
Interior damage occurring to furniture, fixtures, important documents and other types of property that are essential to running your business
Who Needs Commercial Property Insurance?
Some landlords will require commercial property insurance as a requisite for renting or leasing a space. But even when it isn't required, commercial property insurance is something all business owners should consider. Without it, your business could be vulnerable to costly repairs and replacements.
Contact Gaudette Insurance Agency for more information.
How Much Does Commercial Property Insurance Cost?
Insurance providers will consider multiple variables when determining the cost of insuring your business. To understand the risks your business faces, insurers will commonly consider the following factors:
Location may affect your risk. If your business is located somewhere that is prone to natural disasters (e.g., wildfires or severe weather), your business may see higher rates.
Building details such as the age and condition of key aspects of your building (e.g., plumbing, electrical) may affect your premiums. Buildings with old or outdated systems may be more costly to insure.
Business operations may be taken into consideration. Some industries face greater risks than others, which may result in higher premiums.
Safety systems (e.g., security, sprinklers) can reduce your business risk. Businesses with strong safety protocols may have lower premiums.
Contact Us Today
Since 1926, we've been helping Massachusetts citizens find the insurance they need. Contact Gaudette Insurance Agency for more information on how we can help.