Businesses face hazards, big and small. From a destructive fire that destroys a warehouse's contents to water damaging essential documents, having financial coverage for perils that could impact your business is critical to its successful operation.
Property insurance provides property protection coverage or liability coverage for property owners. This coverage offers financial reimbursement to the owner or renter of a structure and its contents if damage or theft occurs. This coverage also applies to an individual other than the owner or renter injured on the property.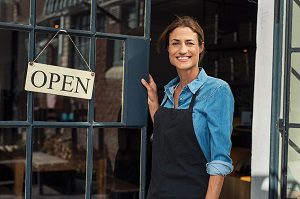 Types of Property Insurance
There are three types of property insurance coverage: replacement cost, actual cash value and extended replacement costs.
Replacement cost—This covers the cost of repairing or replacing property at the same or equal value. Coverage is based on replacement cost values rather than the cash value of items.
Actual cash value—This pays the replacement cost minus depreciation for the owner or renter. If a destroyed item is 10 years old, you get the value of a 10-year-old item, not a new one.
Extended replacement costs—This pays more than the coverage limit if the costs for construction have gone up; however, this usually doesn't exceed 25% of the limit. When you buy insurance, the limit is the maximum benefit amount your insurer will pay for an occurrence.
At the Gaudette Insurance Agency, we can explore the property insurance coverage that best meets your business's needs.
What Policies Are Included in Property Insurance?
Property insurance can include several policies, such as homeowners insurance, renters insurance, flood insurance and earthquake insurance. Personal property is covered by a homeowners or renters policy, except for expensive personal property, typically covered by a rider that provides additional coverage.
What Hazards Are Covered?
Perils covered by property insurance typically include select weather-related afflictions, including damage caused by fire, smoke, wind, hail, the impact of snow and ice, lightning and more. Property insurance also protects against vandalism and theft, covering the structure and its contents. Property insurance also provides liability coverage in case someone other than the property owner or renter is injured while on the property and decides to sue.
Types of Property You May Want To Insure
These are a few types of property that are commonly insured. Your insurance company can detail all the property inclusions that are part of their insurance coverage.
Buildings and other structures, leased or owned
Furniture, equipment and supplies
Inventory
Money and securities
Records of accounts receivable
Valuable documents and books
Mobile property, such as construction equipment
Ordinary payroll

How Much Property Insurance Coverage Is Needed?
It's vital to ensure you purchase enough coverage for adequate protection. Many property insurance policies include a coinsurance clause. This clause requires the policyholder to share the cost of covered services up to a percentage of the property's actual cash value. The result is that the policyholder receives full coverage for their losses. You may need to pay a portion of your losses with inadequate property coverage, even if they are on the policy.
Property insurance can make a difference in whether your business faces financial hardship if something unexpected happens or if it can withstand difficulties and continue normal business operations. The Gaudette Insurance Agency can get you started on property insurance coverage today.