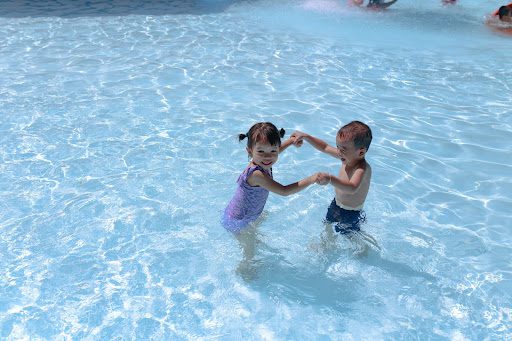 Despite summer being one of the best seasons to enjoy the outdoors, it also comes with added risks and potential accidents. The most common summer claims include outdoor fires, drownings, home burglaries, watercraft accidents and car accidents. Although these incidents are common, they can also be preventable. Check out our list below on common summer claims and how to avoid them.
Outdoor Fires
Fire-pits, BBQ grills and bonfires are summer staples, but they can also be extremely hazardous. According to the National Fire Prevention Association (NFPA), every year in the U.S. grills cause more than 10,000 house and outdoor fires. These grilling accidents lead to emergency room visits, hospitalizations and even fatalities, along with $150 million annually in property damage.
Some things you can do to avoid outdoor fires are to clean your grill after each use, never leave a fire unattended, and make sure there are no flammable objects close by. In the case of bonfires, always make sure the fire is completely doused and out before going inside.
Drownings
While going for a dip in the water is the perfect way to cool down in the summer, it can also be dangerous. Drowning is a leading cause of death for children, but everyone is at risk of drowning. According to the CDC, there are 3,960 fatal unintentional drownings each year, which is an average of 11 drowning deaths per day. There are also around 8,080 nonfatal drownings each year, which is an average of 22 nonfatal drownings per day.
We recommend taking extra precautions to keep everyone safe this summer, like making sure you have proper fencing around your pool. Pool fences should remain locked to prevent kids from wandering around the pool area. If you are swimming in an open body of water like a lake or the ocean, never swim alone and make sure children are always being supervised or wearing floating devices.
Home Burglaries
According to SafeWise, on average, burglaries rise about 10% between June and August. Additionally, more people are burglarized in June (regardless of the year) than in any other month. Before you go away to enjoy summer vacation and weekend getaways, we recommend installing a video camera by your front door and putting your lights on an automatic timer.. You can also reduce risks by installing a full alarm system, motion-activated lights, and asking a friend to take in your mail and newspaper deliveries while you're gone.
Watercraft Accidents
Getting out on the boat is another fun summer activity that also comes with its own risks. According to a report by the U.S. Coast Guard, there were 767 boating fatalities nationwide in 2020, which is a 25.1 percent increase from 2019. Additionally, from 2019 to 2020, the total number of accidents increased 26.3 percent (4,168 to 5,265), and the number of non-fatal injured victims increased 24.7 percent (2,559 to 3,191).
The easiest way to keep passengers safe is to make sure everyone is wearing a life jacket. Additionally, confirm that the people operating the boat have completed a boating safety course. A majority of accidents are because of inexperience, mechanical failure, or speeding.
Car Accidents
Despite ice and snow causing dangerous driving conditions in the winter, according to the National Highway Traffic Safety Administration, the summer months actually have 29% more car accident deaths than winter months.
As people take time off of work and school is no longer in session, there are more people on the road in the summer months than in the winter. A majority of accidents are a result of distracted driving, speeding and driving under the influence. These accidents can be prevented by being aware of your surroundings and always making sure everyone is wearing their seatbelt for safety.
Our team is here to help with all of your insurance needs and questions. Contact our team at Gaudette and one of our local agents will be happy to assist you.